DH1NGP's QTH - Locator: JN59BH


My QTH is located about 75km in the west of the city of Nürnberg and is called Diebach (near Rothenburg o.d.Tbr. JN59CJ). The locator is JN59BH, 425m over zero.



Map of Germany:
The story of my hometown Rothenburg o.d.Tbr.:

Rothenburg o.d.Tbr is one of the famoust cities of the middleage in germany.
The earliest settlements in the area of Rothenburg were established in antiquity. About 500 years b.c., Celtic tribes had built a fortification on the western slopes of the Tauber valley
(Engelsburg).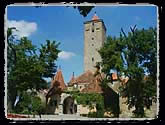 The village of Detwang, nowadays part of the town, was founded about 960 a.c.. ten years later, the first medieval stronghold was built.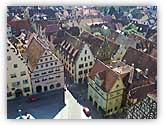 In 1142 it was joined by an imperial castle, ordered by Emperor Konrad III, but an earthquake destroyed both castles in 1356. The town was awarded its charter (Free Imperial City) by Emperor Rudolph I on May 15, 1274. This privilege initiated a great prosperity for Rothenburg. Later the town developed into a trading centre.


Soon the town occupied a leading place among the powerful communities of Southern Germany. Its territory consisted of about 180 settlements. The Imperial Council convened in Rothenburg in 1377. In 1400 Rothenburg`s population was 6,000.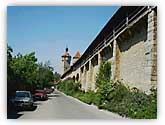 However, this glorious time came to a sudden end in 1408, when Lord Mayor Heinrich Toppler was killed. Fortune turned. From 1450 to 1455 the guilds had the say. In 1525, during the Peasants` War, the citizens suffered a considerable defeat.





In 1544 the citizens converted to protestantism. In 1631, during the Thirty Years War, total destruction of the town was apparently averted by the famous ´Master Draught`, when ex-mayor, Georg Nusch, consumed 3.25 l of wine in a single draught. From 1650 on, until the beginning of the last century, Rothenburg belonged to the myriad of tiny, insignificant towns which existed in Central Europe at that time.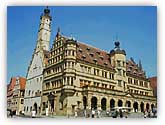 The year of 1802 brought the end of independence. Rothenburg was incorporated into the kingdom of Bavaria. Later, during the following Romantic period of German art, the well-preserved medieval town became a Mecca for painters and poets.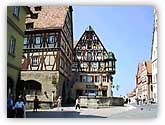 Ludwig Richter came to Rothenburg in 1825, followed by Carl Spitzweg in 1858. Both of them, as well as many other artists established the worldwide reputation of romantic Rothenburg.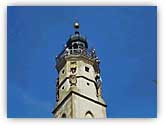 Unfortunately, World War II didn`t pass without leaving its marks. March 31st 1945, the day before Easter, an allied bombardement destroyed the east of the old town. But fortunately the historical centre remained untouched. In spite of the poorness of the years after the war, the inhabitants of Rothenburg were able to rebuild the destroyed parts according to the medieval plans.

This is the city-map of Rothenburg o.d.Tbr.: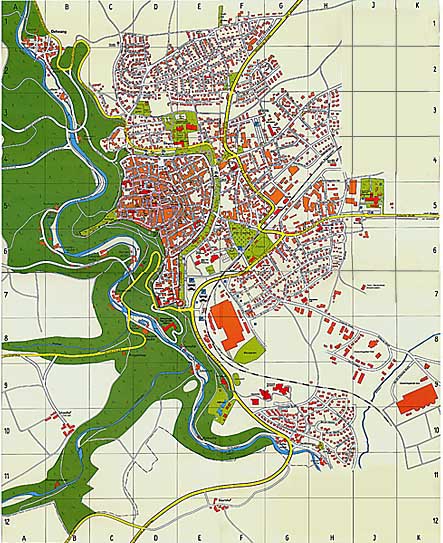 Please also take a look to the webcams, where you can watch the market place live !

Vy 73 de Peter, DH1NGP
---